Simplified HR, Payroll & Workers' Comp Solutions
We focus on solving your PEO, Payroll, Risk Management & Workers' Compensation challenges so that you can focus on your clients and growing your business!

HR Services
We take the time to analyze your business and match you with the best Human Resource Management company for your unique business needs.

Workers' Compensation
Workers Compensation, safety challenges, un-insurable – We've got you covered and more.

Payroll
Your tailored Payroll and HR solution.  Payroll done right because you need time to grow your business. 

Benefits
Benefits solutions to fit your organization's needs and help you attract top talent.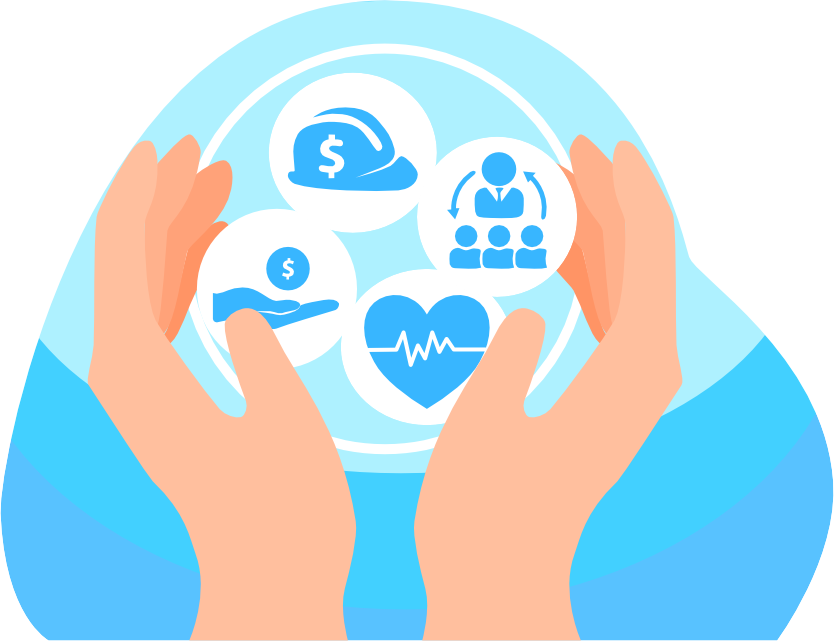 How a PEO can benefit you
More time to focus on growing your business
Stop worrying about managing HR functions by outsourcing to HR experts, so you can focus on expanding your business.
Offer benefits that attract top talent
Provide comprehensive benefit packages that help you compete for top talent against organizations of any size.
Get support through the unexpected
Gain a reliable ally that can help you navigate unexpected employment-related issues and reducing your stress.
"Stephanie, our PEO consultant, placed us with the right HR company, that provided all-inclusive HR services, including payroll and employee relations."
"We were facing payroll challenges that Stephanie was able to provide a solution to with great speed and efficiency."
"Stephanie Fortune was the right person at the right time. She was very professional and personable. She navigated me safely through the HR and insurance process without any confusion."
Get Quote
Find out if a PEO is a right solution for your business.
Fill out the form below to get a quote for your unique business.