Business Continuity Tips- How to Keep Your Business running During Coronavirus Disease (COVID- 19) Outbreak
What is Coronavirus Disease (COVID- 19)?
Many businesses are now finding themselves in very challenging times as the country faces Coronavirus disease (COVID- 19). Coronavirus disease is a respiratory illness that can spread from person to person. The common signs of infection include respiratory symptoms, fever, cough, shortness of breath and breathing difficulties. In more severe cases the infection can cause pneumonia, severe acute respiratory syndrome, kidney failure and even death.
With a total US cases at 140,904, 2,405 deaths and 6,338 reported cases in FL (and rising) businesses are wise to take heed of the recommendations to prevent infection spread. –CDC
Standard recommendations include regular hand washing, covering mouth and nose when coughing and sneezing, thoroughly cooking meats and eggs. Avoiding close contact with anyone showing symptoms of respiratory illness such as coughing and sneezing. It is also advised to avoid large groups of 50 or more, refrain from touching your face, refrain from touching common areas and remain 3ft apart from others. – CDC
Social distancing or the act of being remote and distancing yourself from social groups or gatherings is becoming a standard. Which is becoming a huge concern for many businesses that work directly with clients and the general public.
What is the impact to businesses
Many small businesses are now faced with clients that are canceling orders or events, suppliers with little to no inventory, and employees that they may need to reduce hours or worse, lay off.
From marketing companies, party planners, construction professionals to nonprofit organizations, many are feeling the impact of this virus. As a result, many business owners have turned to either sending employees home to work, reducing the hours that employees are working, or simply letting go of a large part of their workforce.
Companies are looking for alternatives to closing their doors, reducing hours of operation, seeking funding or financial resources from the Small Business Administration or even calling their insurance providers to determine if their business interruptions insurance or unemployment insurance will cover the loss associated with the virus.
Still, there are many businesses that have seen a rise in demand. From grocery stores, cleaning companies, staffing companies, medical transportation companies to cloud-based computing companies.
For these companies, the challenge is how to effectively capitalize on the high demand for their services given the current market conditions.
What can you do as a small business owner?
As a small business owner facing a rise in business here are some options to consider:
Make sure you have an effective business continuity plan in place that ensures that personnel and assets are protected and are able to function quickly in the event of a disaster.
a. Working remotely
b. Access to critical data
c. Safety and security risks
d. Hiring & firing
e. Client onboarding & mitigating client impact and loss
1. Working remotely not only assists in the mitigation of spreading the virus, it also protects your employees from contracting it which means they are able to remain working. This also results in your employees not seeing a decline in hours worked impacting their compensation and your clients not seeing a decline in service.
2. Access to critical data gives your employees the ability to truly be effective while out of the office. There are various platform the allow for sharing data and storing information and virtual desktops. Here are a few you can reference: Citrix, Amazon Workspaces, IBM Cloud
3. Safety and securities risk can range from dealing with sensitive data to making sure your employees are adequately washing their hands, keep a reasonable distance from one another and clients, and remaining home if they believe they are sick.
4. Hiring and firing might come as a result of sudden growth, more specifically hiring. In this instance you want to make sure you hiring the right people for the job, setting proper expectation on the responsibilities and the term of the position as well as following labor laws that apply to your industry, local and federal level. In these instances, if you are unfamiliar as to what might apply to you and your industry or simply do not know where to start, Fortune Business Consulting can be a resource to you! From identifying payroll and insurance providers to HR outsourcing companies that will provide all of the labor posters and resources you need.
5. Client onboarding and mitigating client impact and loss will be huge undertaking especially if your business has not seem growth at this magnitude. Create and have processes and procedures in place to not only minimize error but to make sure your clients are all getting the highest level of services each and every time. Prequalify using the phone or videoconferencing platforms such as GoToMeeting, Zoom, and Skype. When delivering services that can be electronically delivered or onboarded, use platforms that are user-friendly and easy to learn. When delivering products, be sure to wash your hands both before and after. Have an effective time and money management platform to assist with those administrative aspects of the business. For money management and accounting these platforms are useful: Freshbooks, Xero, Quickbooks and Waveapps .
We are in uncharted territory as it pertains to COVID- 19 and it's ultimate impact. For business owners these are very trying and uncertain times.
Here are some helpful Links
Florida Small Business Emergency Bridge Loan Program
US Department of Labor on Unemployment Insurance
Florida Department of Health Guidance for Business
Florida Department of Economic Opportunity (DEO Guidance for Business
Still have questions?
Schedule your free analysis to see what option works best for your business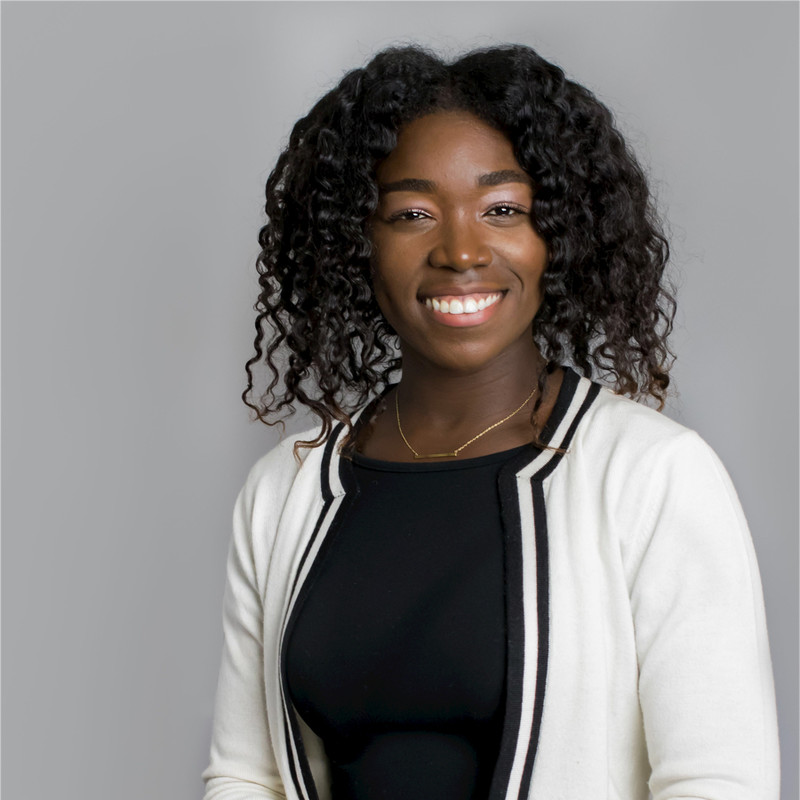 Stephanie Fortune
President - Fortune Business Consulting
Hi, My name is Stephanie! I am passionate about helping small and medium-sized businesses empower themselves and their employees while working to achieve their strategic goals! By reviewing your unique business needs, we implement HR, Commercial insurance and payroll solutions that are right for you!