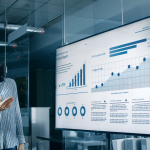 Increase your bottom line
Every small business owner has thought of ways to increase their bottom line. Whether as a result of saving on expenses or increasing sales. Those cost savings, however, can come at the expense of efficiency and profitability for the business. For example, some business owners think that human resources (HR) are unnecessary if they don't have many employees. That is far from the truth! Every business has human resources functions whether huge or small, that are critical to the business. Not only is it needed, but can ultimately make and save you money. Thankfully there are alternatives to traditional means of having HR. Human resources outsourcing has become the go-to for small and mid-sized businesses looking to increase their bottom line while having effective HR.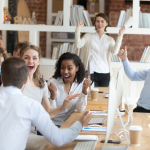 HR's not so hidden benefits
HR functions bring in plenty of benefits small business owners overlook. The contrasting functions of HR in small businesses are hiring and termination. Additional services that often fall under the HR umbrella include payroll, training, compensation, benefits, performance management, labor, employee relations, organizational development, legal compliance, and risk management. Ignoring the huge need for HR due to the potential expense can be a huge oversight on what it can actually save and bring you.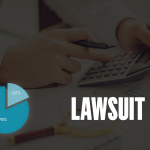 Lawsuits and HR functions
Since 2000, 99% of Fortune 500 companies have paid settlements in at least one discrimination or sexual harassment lawsuit, according to a report from Good Jobs First. That does not include the cases without a public record or incidents victims didn't report. If you think you are too small to be sued, think again. In today's day and age, employers are paying out thousands of dollars in settlements. The reality is you cannot afford to not have proper HR functions and practices in place. Not only does HR support providing a safe working environment for employers and employees. It makes for a more efficient and productive workplace.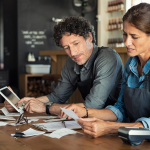 More time to focus "on" your business not "in" your business
Assigning HR functions to other personnel can free up time for tasks business owners highly need to prioritize. With HR functions you can create an employee handbook that can feature various policies, an employee handbook ensures that employees are aware of what is expected of them. For example, the handbook can emphasize a sickness policy in detail, so employees are aware of what process they need to do if they are sick.
Human Resources Outsourcing Companies & PEOs
If your business decides to make an HR hire, making use of a PEO's tools can help free that person's time to focus on making your company a fantastic place to work. A PEO (Professional Employer Organization) can provide employees access to health coverage and rates on par with those of a large business. Also, PEOs (Professional Employer Organizations) cost less than In-House HR. A major way that PEOs can help your small business is by reducing needless expenses by performing the services of a full-time, in-house HR for a fraction of the cost. In fact, a recent study found that overall employee turnover rates were reduced by 10% to 14% for businesses that teamed up with a PEO (according to Napeo.com).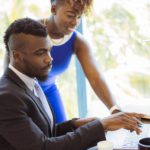 You are now likely coming to the conclusion that HR or human resources outsourcing is something that your business needs. Thankfully, Fortune Business Consulting specializes in finding the right HR and PEO solutions for small and mid-sized businesses. If you have questions about how a PEO can support your business contact us today. We offer complimentary consultations. At FBC We focus on giving you the passion for your business you had on that very first day and getting back to what matters most, your clients and employees! Our Mission Is to empower individuals in the areas of risk management, payroll, and human resources with the tools to create an internal culture where the alignment of employee and company visions results in achieving their strategic goals.